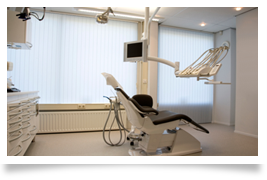 As your family dental office, nothing makes us happier than being able to accommodate all of your dental needs. Whether you or a family member is in need of restorative dental work, cosmetic treatment, pediatric care or just a simple checkup, we'll gladly take our time to understand your needs and give you the honest treatment you deserve!
We are now offering Botox®!
Veneers are slim, customized material that cover the front of your teeth. They help to enhance the aesthetics of your smile by altering your teeth's color, size, shape or even length.
You know what this means. Our teeth whitening techniques can boost your overall confidence once you're proud of the smile you have hiding in your mouth! Say goodbye to stains left from coffee, candy, soda, tea and more!
We offer top-of-the-line take-home whitening kits that we customize in our very own office. With continued use, you'll be sure to experience a truly whiter smile that'll illuminate the whole room!
Anterior Porcelain Crowns
To keep the esthetics and cosmetics of your front teeth in tip-top condition, we offer anterior porcelain crowns. As the most natural-looking crowns available, your friends and family won't even know they're there!
Don't want to have crowns made? Then cosmetic bonding serves as a convenient alternative. Dental bonding is a simple tooth-colored application, bonded by a blue light, that enhances the look of your teeth and overall smile. Our bonding techniques are quick, simple, effective and safe.
As the ultimate alternative to metal braces, Invisalign® straightens teeth conveniently through plastic aligners and without the hassle of wires and brackets. Perfect for patients of any age, Invisalign® allows you to eat whatever you want and is known for its comfort, convenience and effectiveness. And did we have to mention that they're invisible?
To prevent our patients from grinding their teeth and damaging their overall oral health, our office provides night mouth guards. These allow patients to sleep in peace, without pain and without fear of hurting their teeth.
Our office also provides sports mouth guards. With constant movement and swift changes in direction, athletes are very prone to damaging their teeth. Sports mouth guards are offered in a variety of flavors!
Sleep Apnea & Anti-Snoring Devices
Nobody likes a noisy sleeper. When you come into our office, we'll show you our anti-snoring devices that not only silence your snore, but can also improve your sleep apnea condition. These devices help patients breathe easier and with NO obstruction—allowing oxygen to flow freely and everyone around you (and you, too) to sleep soundly and safely.
Dentures are a perfect solution to missing teeth. By helping you regain normal oral functions, dentures not only replace your teeth, but also improve your overall appearance. To better accommodate your needs, we offer both partial (for patients with few missing teeth) and complete dentures (for patients missing ALL teeth).
When tooth decay has broken down your original tooth, porcelain crowns come in to save the day. Not only do they mirror the same function of the original tooth, but the porcelain also makes for an aesthetically-pleasing look.
Fillings replace the decayed or infected portion of your tooth. Conveniently for our patients, our fillings are tooth-colored—which make for a less noticeable and more aesthetically pleasing look.
Fillings are used for patients who either have cavities, missing teeth, decayed or broken teeth.
For nervous, anxious patients or for more serious procedures, we offer nitrous oxide to our patients (better known as laughing gas). This gas is both safe and effective and is applied through a mask over your nose to help calm you down. The point of this is to help our patients remain calm and comfortable during thorough procedures.
Infected teeth, cracked teeth or loose teeth can all be removed when you come in for an extraction. With both simple and surgical extractions available, we'll make sure to inform you on which method is best for you. Nitrous oxide is available for more serious, in-depth extractions.
Bring your little ones into our office and allow them to experience top-tier dentistry from the beginning! We can't stress enough the importance of teaching your child effective dental care—and it all starts with us!
We take pride in showing your little ones how dentistry should be done, helping them build a foundation for a bright, healthy and beautiful smile for years to come!
Just as a bridge requires two anchors for you to safely cross a body of water, dental bridges do the same for missing teeth. Bridges are made from two crowns on either side of your gap and help to prevent shifting, gum disease and even TMJ disorders.
Huguenin Family Dental | p: 614.837.1440 | f: 614.833.9225 | 699 Hill Rd. N. | Pickerington, OH | Dental Marketing Designed by PostcardMania.com